Classe 300X13E: the video internal unit
Classe 300X13E
Using a smartphone Classe 300X13E allows you to manage the video internal unit calls, open the gate, activate the camera or switch the garden lights and watering, in and out of the homea.
Available in two finishes: light and dark.
The main functions can be activated by means of touch sensitive keys placed in an easily identifiable area with tactile guide for easier recognition.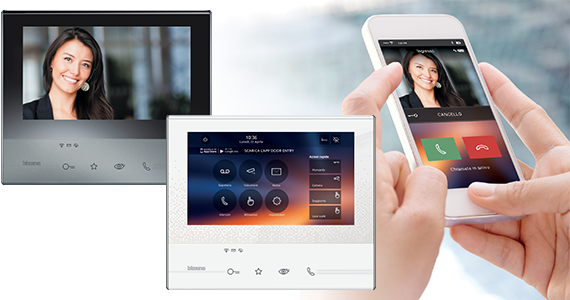 Door Entry App: designed for the final user
DOOR ENTRY is the free APP for Android and iOS smartphones which can be downloaded from the respective digital stores.
Configuring the App needs just a few steps and, thanks to the BTicino Cloud, the connection is totally automated and managed with the maximum level of security.