BTicino Thailand is a multi-brand company offering industry specific professional solutions.
Our global presence allow us to offer unique and innovative products and systems from other brands belonging to the Group.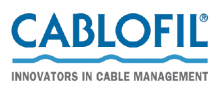 Legrand is the global specialist in electrical and digital building infrastructure and provides a range of several hundred thousand catalog items subdivided into 7 major product categories, each under the responsibility (product marketing, research and development, manufacturing) of one of 7 Strategic Business Units (SBUs).
User interface (switches, power sockets, and more)
Energy distribution (distribution panels, circuit breakers and more)
Building systems (lighting management, security systems and more)
Cable management (trunking, floor boxes and more)
Digital infrastructure (enclosures, patch panels, RJ45 sockets and more)
UPS (uninterruptible power supply)
Installation components (tubes, ducts, extensions and more)
Legrand estimates that around 46% of 2016 sales were in renovation, a figure that could rise to nearly 60% in mature countries. The electrical and digital infrastructure market accessible to Legrand is valued at over €90 billion.
Visit Legrand at www.legrand.com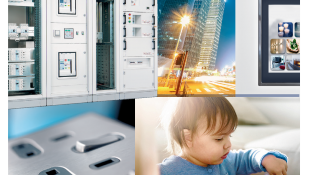 LEGRAND—THE GLOBAL SPECIALIST IN ELECTRICAL AND DIGITAL BUILDING INFRASTRUCTURES
Present in more than 90 countries, with a total workforce of nearly 36,000, Legrand reported 2016 sales of over €5.0 billion.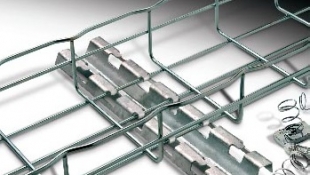 Cablofil is the world leader in wire mesh cable tray. It is the most tested and specified wire mesh cable tray system in the world with more than 150 000 kms installed worldwide since 1972. Cablofil satisfies the most stringent requirements in terms of mechanical performance and it is the fastest and most flexible system to install.
The Cablofil system can be used for virtually all types of cables from low voltage datacomms to high-voltage mains cables.
Visit Cablofil at www.cablofil.sg